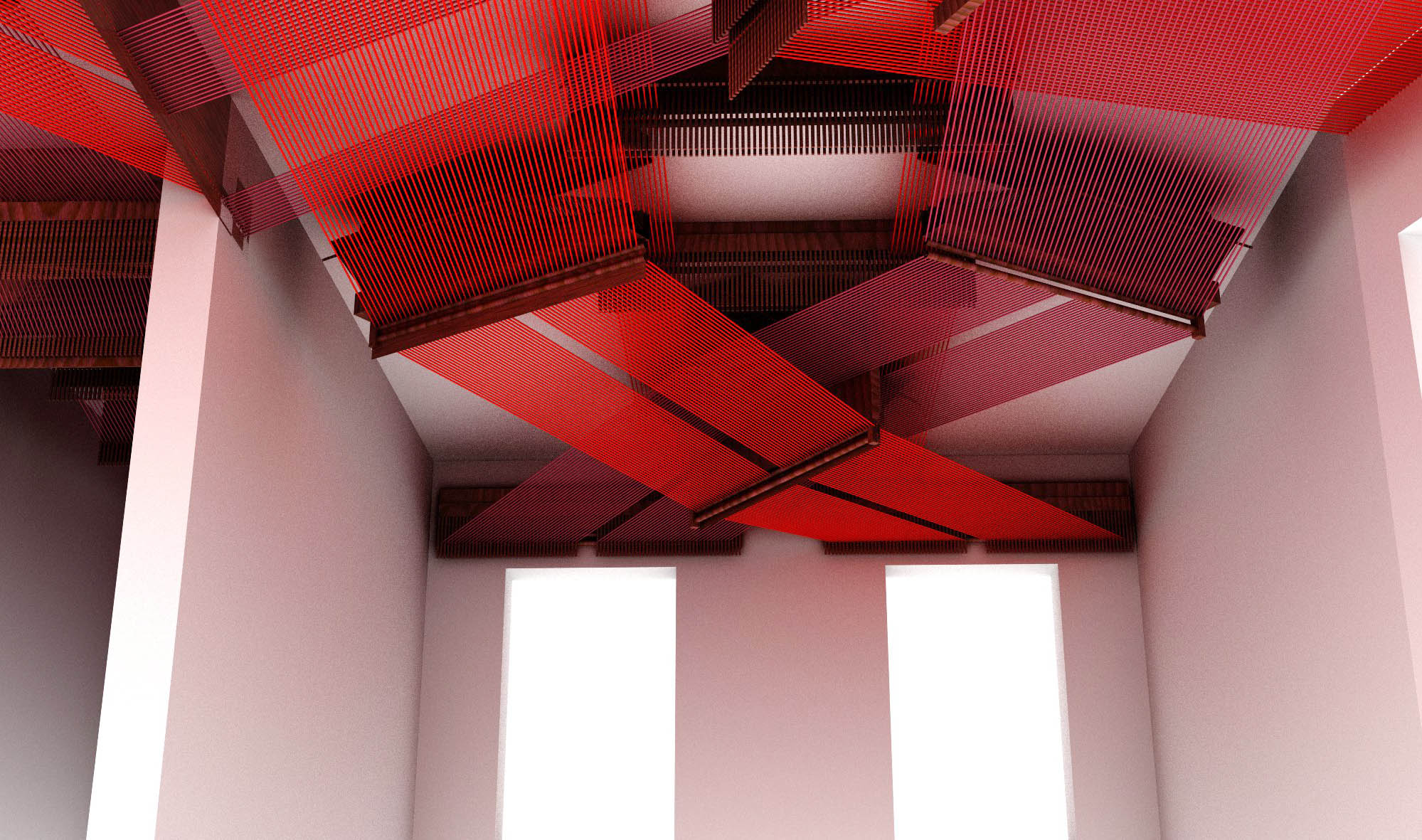 TEMPLE IN A HOUSE, BUFFALO, NY (2011)
"Temple in a House" is an adaptive project designed in collaboration with Dennis Maher. The project was triggered by the International Institute in Buffalo, which is a nonprofit organization helping to integrate refugees and other immigrant groups in the community. They introduced us to the Burmese community in Buffalo's West Side.
In 2011, 15 families of the Burmese refugee community on Buffalo's West side collectively purchased a vacant house in Buffalo. They wanted to convert the house to a Buddhist temple and residence for three monks.
Moved by the Burmese hospitality and the unusual enterprise, we designed an installation inspired by Burmese traditional weaving techniques, consisting of a series of wooden frame combs suspended from the ceiling at different heights through which a number of red rods span in tension throughout the space.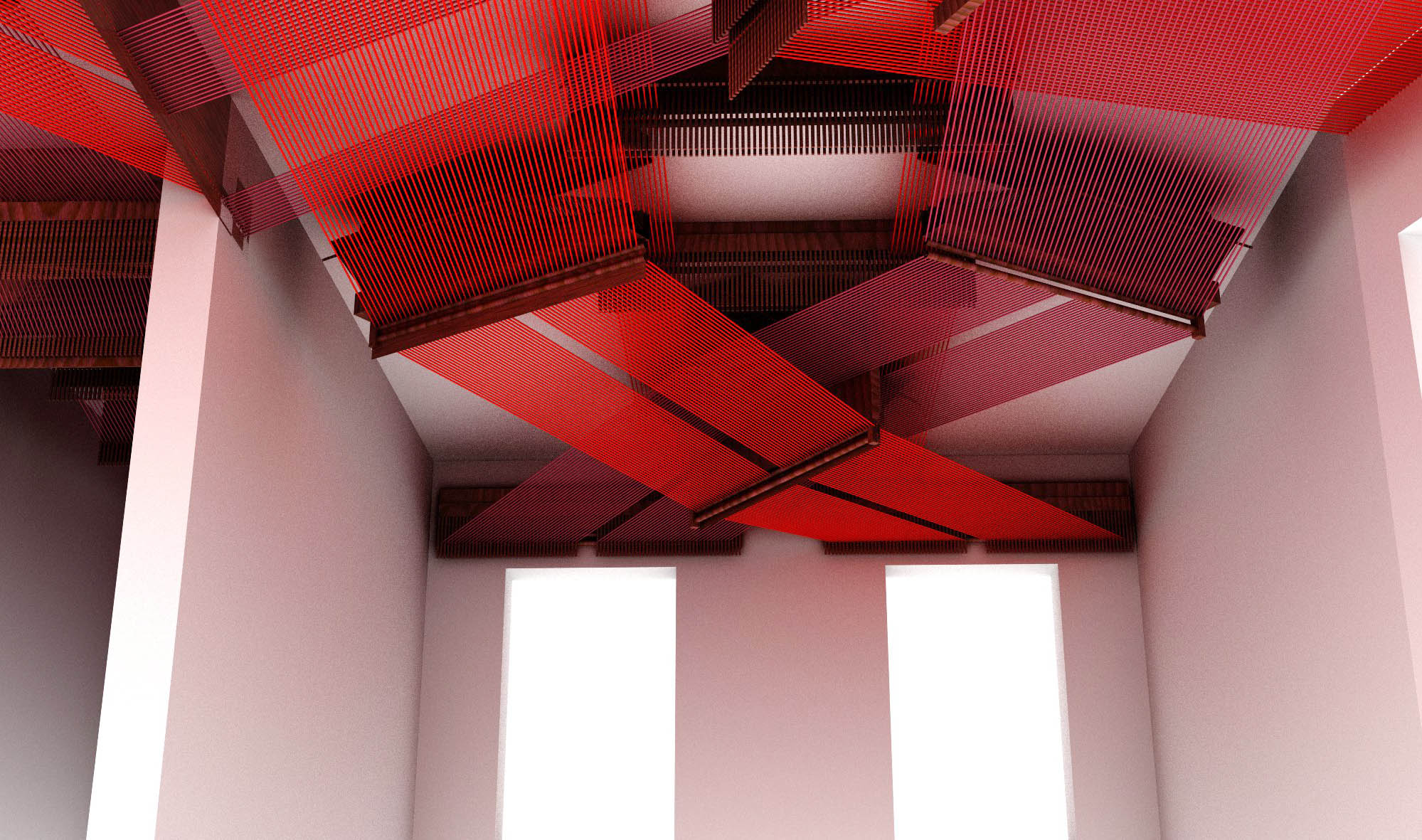 We chose red, because it is the sacred color in Tibetan culture and it is believed to have protective qualities. The simplicity of materials makes for an economic solution. The repetition and the overlaps of the string planes result in a red hovering topography that attenuates the radical, spatial and atmospheric gap between a Buddhist temple and a standard living room.