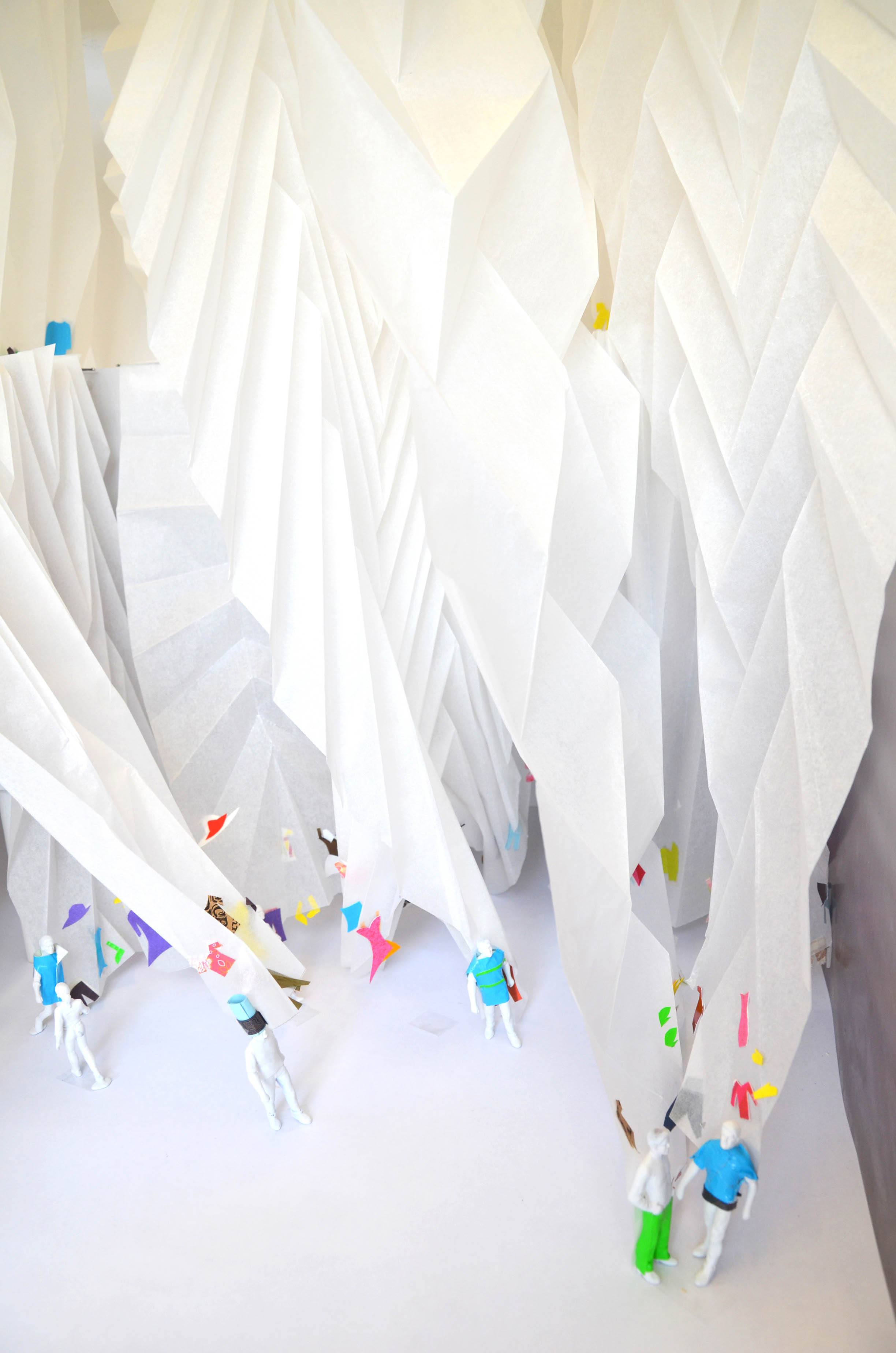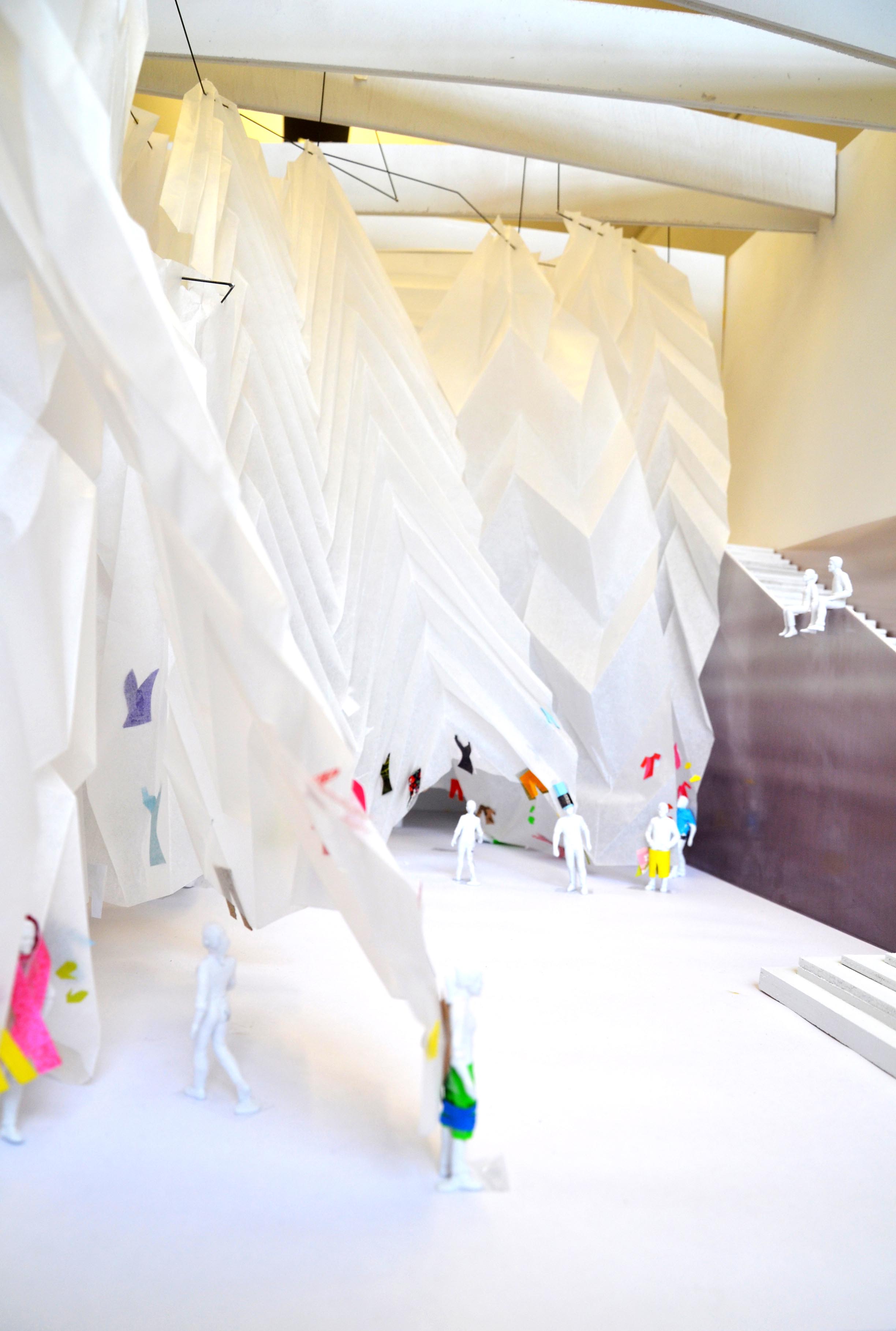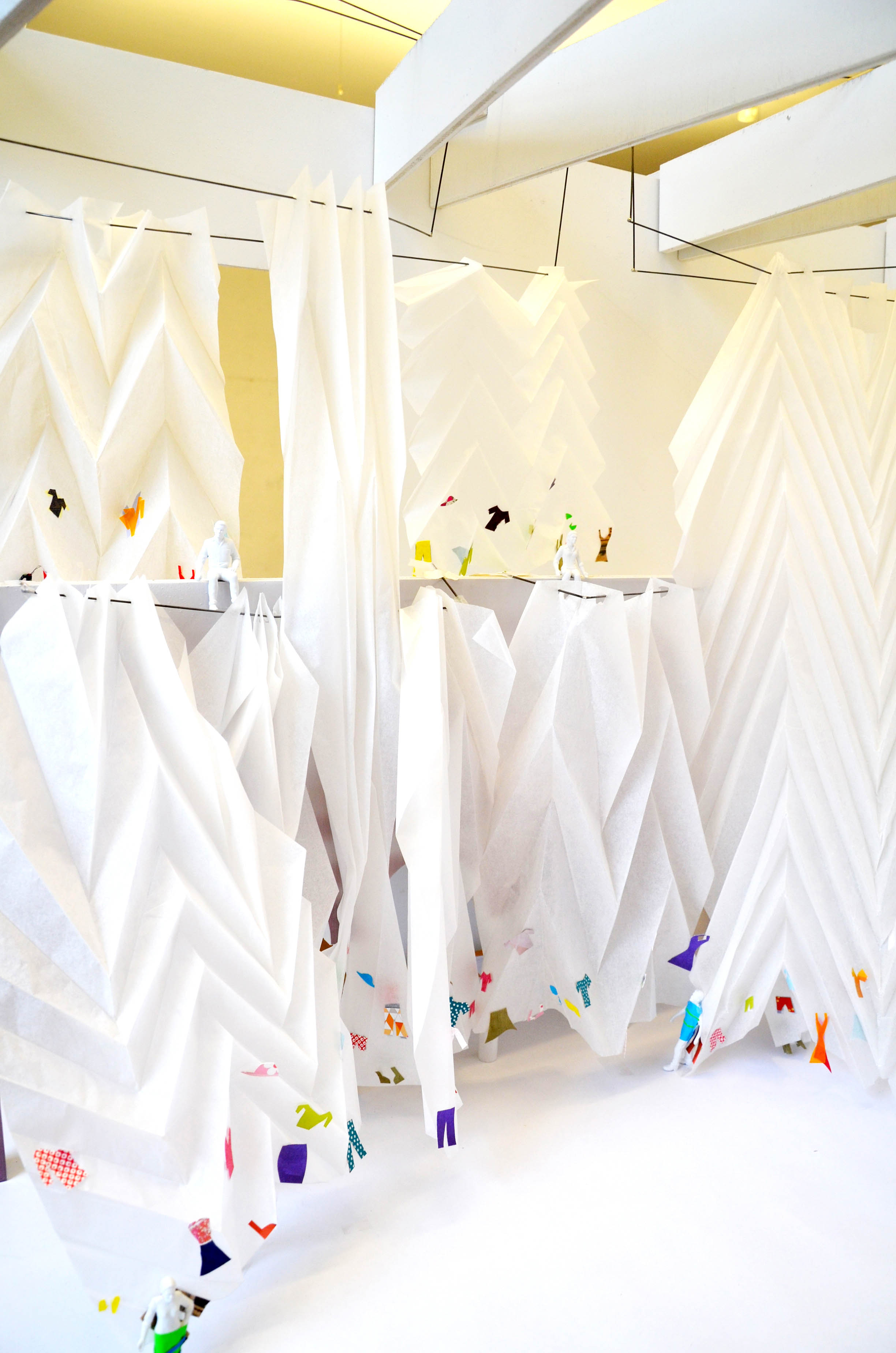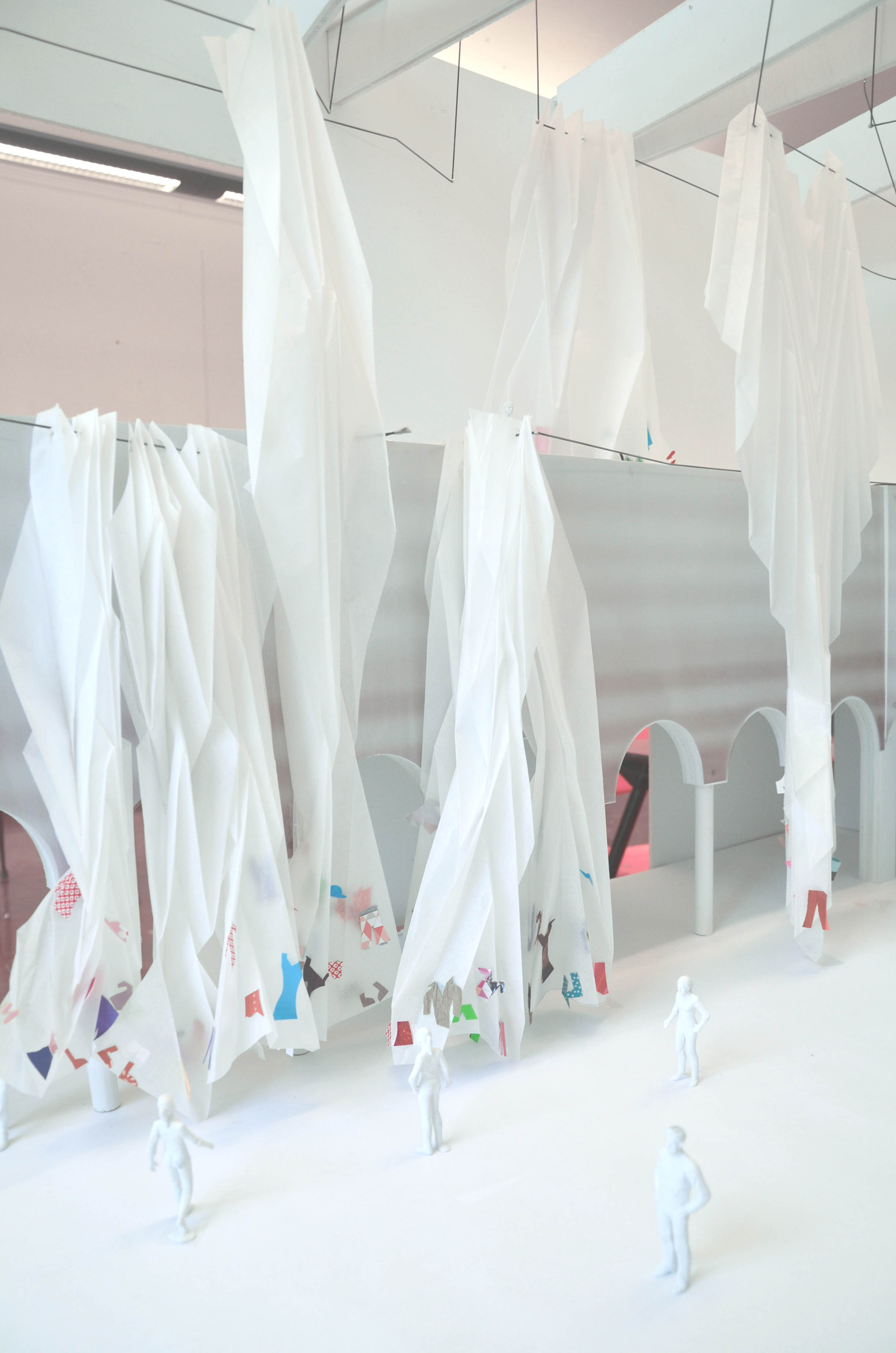 WANDERING WARDROBE (I), AUSTIN, TEXAS (2013)
Proposal for a curtain competition organized by the Center for American Architecture and Design at the University of Texas. Competition finalist (10 of 160).
Textiles, in the form of curtains, rugs, upholstery or clothes, surround, cover and dress both our bodies and the spaces we inhabit. WANDERING WARDROBE examines the envelope function that textiles play to cover the human body and architecture. Buildings can be seen as a form of garment that gives shelter to our activities. When we look through this particular lens, clothes, curtains and buildings become overlapping envelopes that surround us.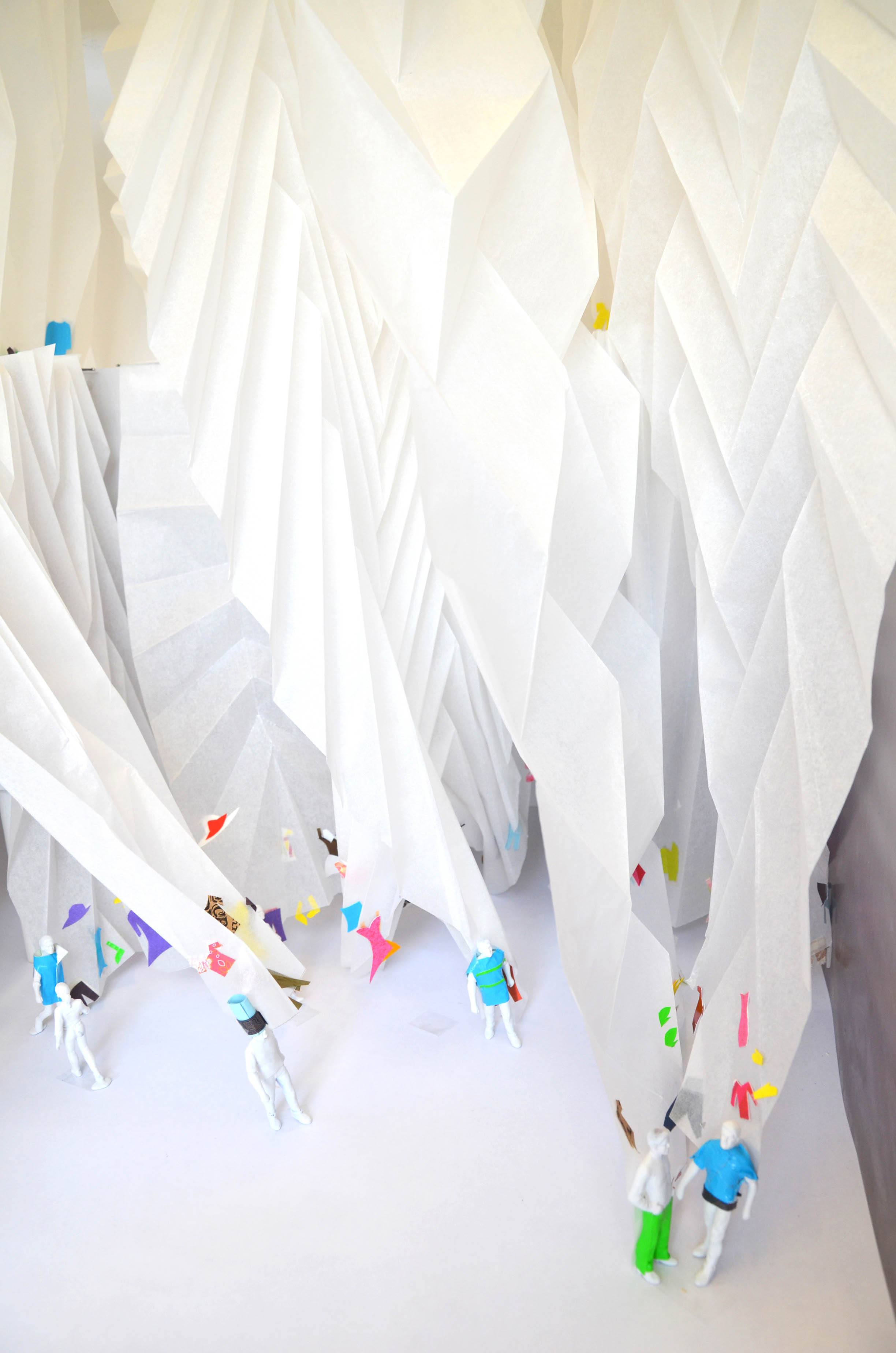 Evoking the daily circulation of clothes within our closets, WANDERING WARDROBE is perpetually reorganizing itself.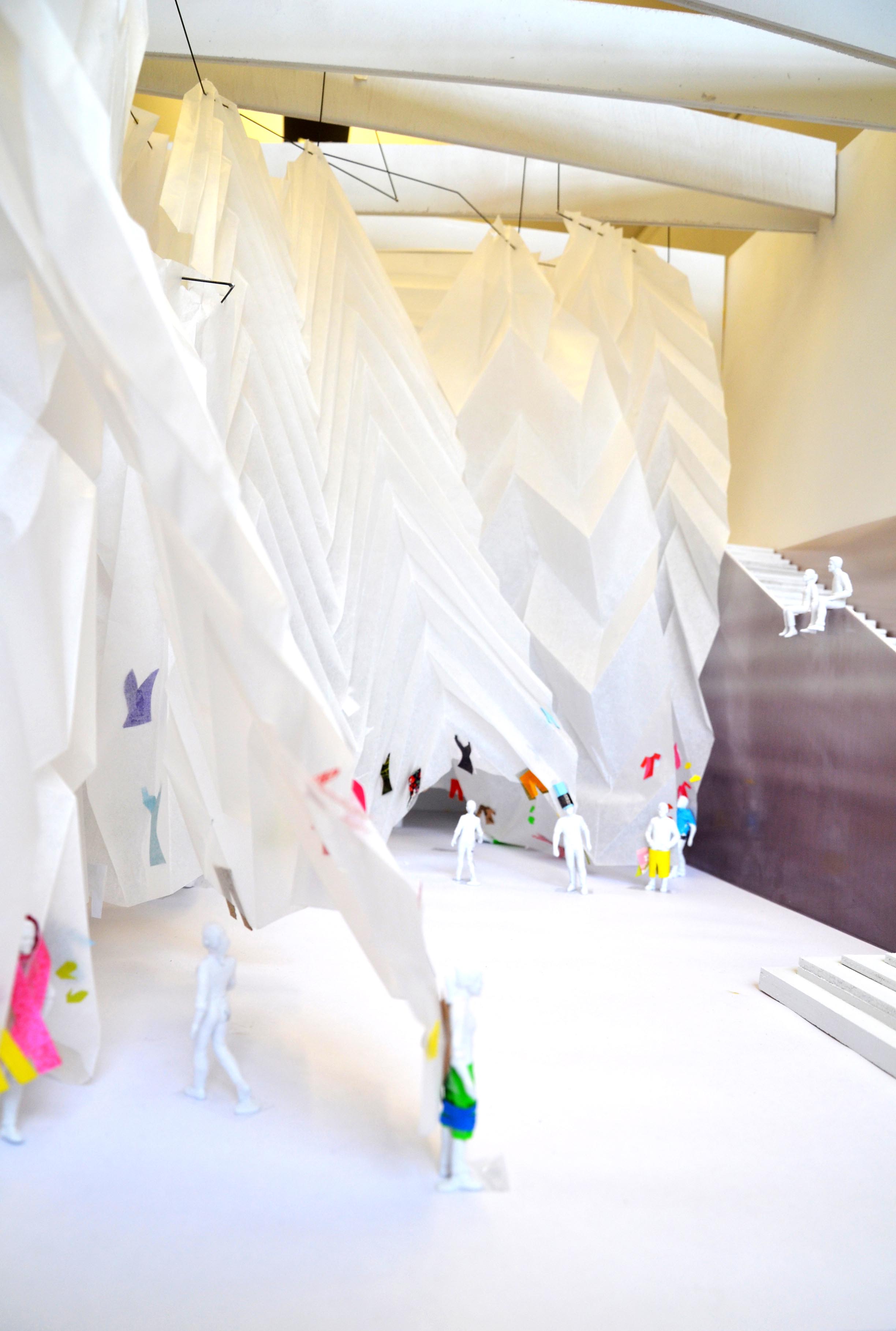 Wandering Wardrobe is a bond that physically links our bodies to the space and the architecture we occupy, while empowering the public to transform the space around them.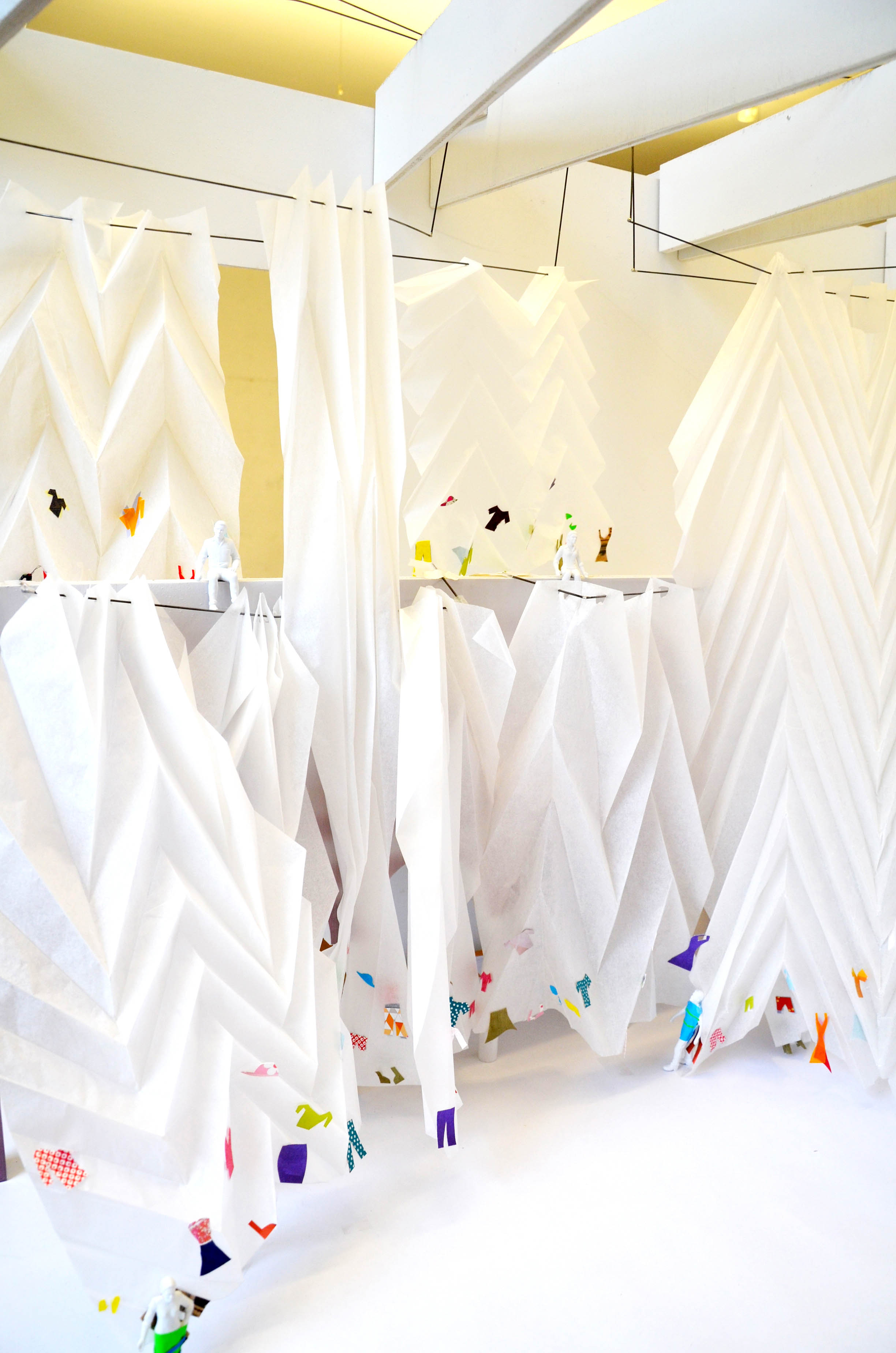 It prioritizes the human body as an active performer, and a generator of space as it manipulates a light, mobile, architecture.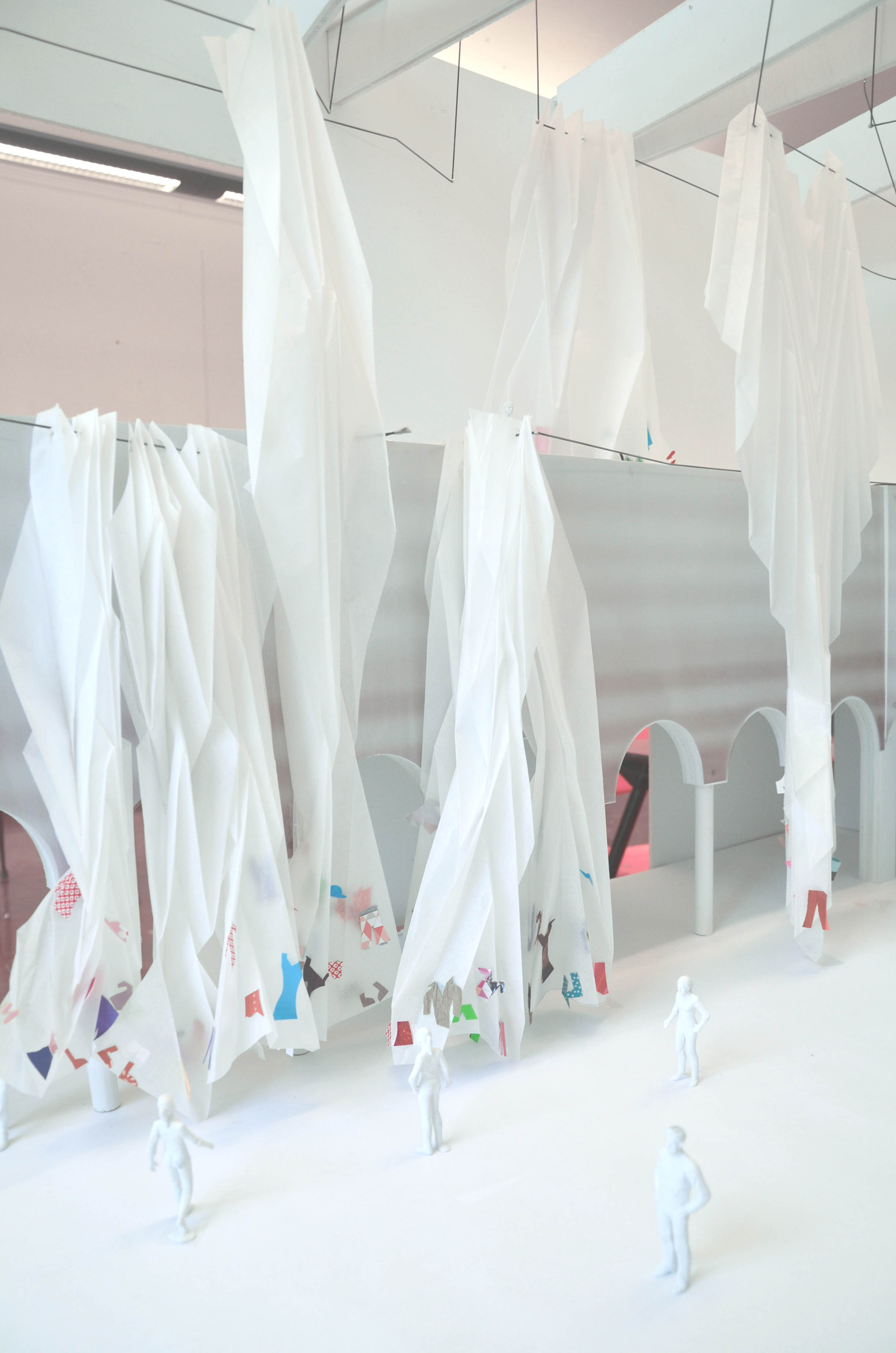 ASSISTANTS
Cassidy Huls & Whitney Van Houten.
The structural design mimics that of 19th century dresses. What was traditionally made out of whale bone, due to its light weight and flexibility, we translated into PVC pipes and steel plate, which at the scale of the curtain takes on a similar performance. The curtain skeleton embedded in the fabric is composed by vertical steel plate members with a zig-zag profile combined with diagonal PVC pipes, a simple pinned connection among the two, allows for the members to move in every direction facilitating the overall movement of the curtain.
Illustration from Godey's Lady's book.
STRUCTURAL ASSSISTANCE by Peter Grace, Structure's Professor at the University at Buffalo, NY.